Thermal Insulating
 

Paint Can Save Energy at Your Home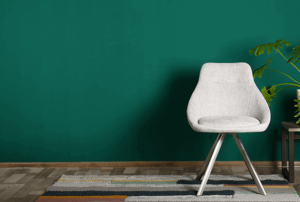 These days, everyone is on the hunt for ways to increase energy efficiency at their homes. There is a wealth of options out there, and for homeowners in Southern Nevada, Central California, Montana, and Illinois, NuTec Solutions can provide a number of them. We have an extensive inventory of products that can enhance efficiency, but perhaps none of them are more unique than our thermal insulating paint.
How the Thermal Paint Works
Our insulative thermal paint has energy-saving properties that can make a significant impact on your home. Having this paint applied at your home can completely transform its comfort. It is ceramic-based and/or aluminum-based, which is a combination that is scientifically proven to be an effective heat barrier. Organizations like NASA have used ceramics and aluminum because of their ability to reflect heat and provide a barrier against radiant heat transfer.
The less radiant heat that penetrates the attic, the easier it is for your HVAC system to maintain a comfortable temperature inside the home. And an HVAC that consumes less energy can lead to savings on your monthly bills.
Why Invest in Thermal Insulating Paint From NuTec Solutions?
NuTec Solutions offers some of the best thermal paint products in the industry because we know how important it is to save energy, especially in harsh climates. We typically install multilayer insulation (MLI) at our customers' homes to do the trick, but if there is no attic or MLI isn't a viable option, the thermal paint will certainly work wonders.
Any time you partner with NuTec Solutions, you will not only enjoy enhanced comfort at your home but also receive exceptional service. Our knowledgeable team of energy consultants will always be honest and transparent regarding your home and its performance. Having that and our impressive warranties should give you added peace of mind when you choose to work with us.
For more information about the thermal insulating paint we apply to homes in Southern Nevada, Central California, Montana, and Illinois, contact NuTec Solutions today.