Efficient A/C Treatment and Internal Coil Cleaning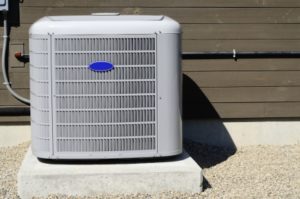 Reliable air conditioning is extremely important for the average homeowner, especially if you live where the summer heat can be brutal and high-quality HVAC maintenance is a must-have. It's even better if that maintenance includes A/C treatment and internal coil cleaning.
NuTec Solutions can provide that for your home with bluemaxx™ by yellowblue™ or A/C Re-New to unclog your HVAC's compressor. This A/C treatment will help your system run properly and efficiently, saving both energy and money. So, when your HVAC isn't running as it should, we're the company to call. While we are based out of Las Vegas, we also provide service throughout Southern Nevada, Central California, Montana, and Illinois.
How Our A/C Treatment Works
When your HVAC system is running properly, its refrigerant absorbs heat from the air, transfers it outside to release it, and produces cooler air indoors as a result. For this cycle to continue, oil in the system must lubricate the compressor. But as the oil moves through the system, it can build up over time. When that happens, your refrigerant can't absorb heat at the same rate, causing your system to work harder and burn more energy. Plus, it leaves the compressor exposed and more vulnerable to wear and tear.
That's where our A/C treatment and internal coil cleaning come in. When it's added to the compressor, it cleans the inside of the system, breaking down the oil buildup and preventing it from happening again. The result is a compressor that won't have to run as much or work as hard, which can save energy. And with the oil barrier gone, the refrigerant can return to absorbing heat at a more optimal rate.
To learn more about our A/C treatment and how it can help your home in Southern Nevada, Central California, Montana, or Illinois, contact NuTec Solutions today. Let us help you conserve, create, and save.